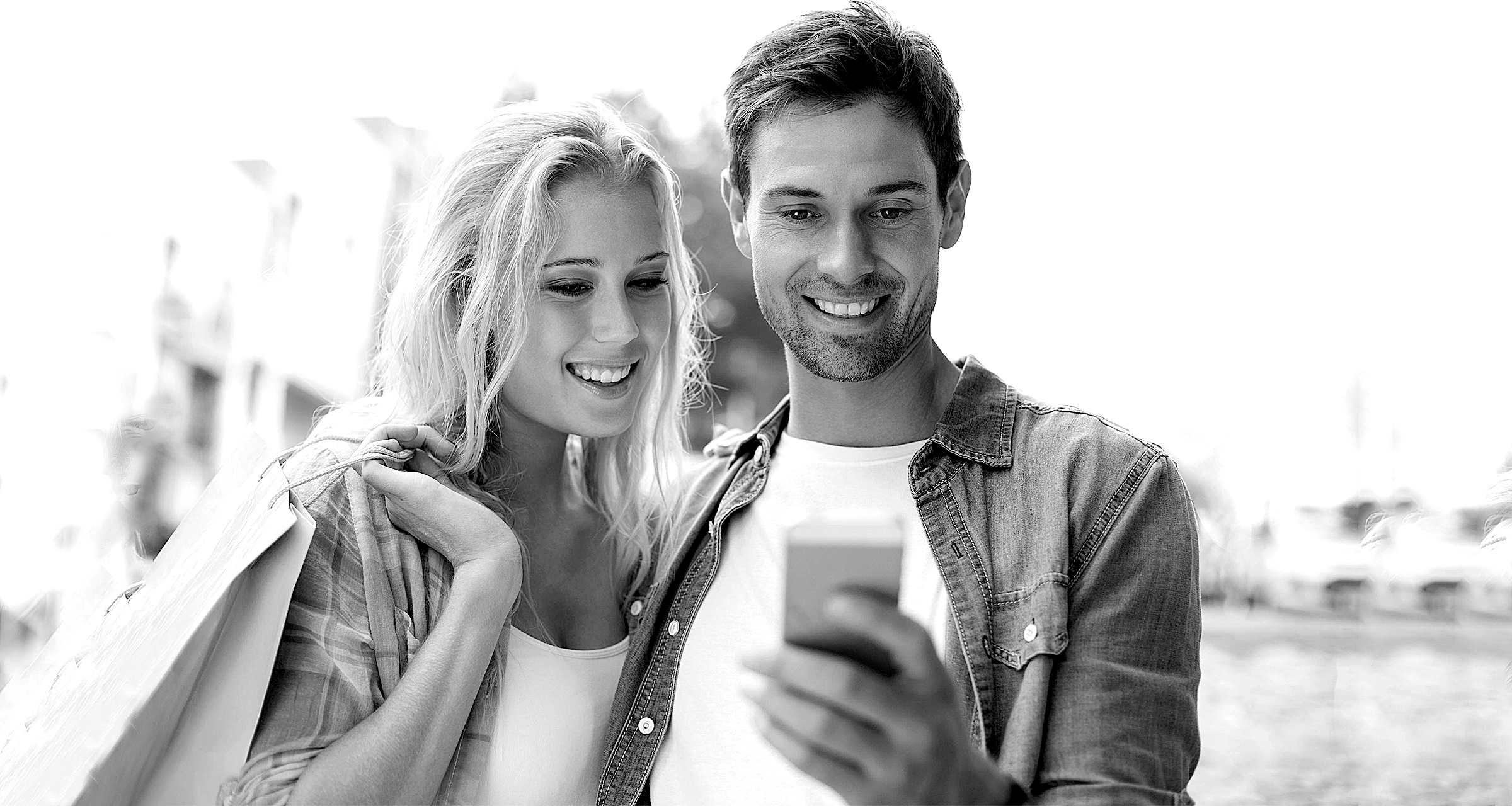 Shoppers are on the go! An App for your business is now absolutely vital!
There is 74% more interactivity with smartphones compared to your desktop website.
96% of all Push Notifications are read instantly. Catch your customers on the go !
An App Loyalty Program is an essential strategy to bring customers back again & again!
Get the App advantage. We have the design expertise and experience to make it happen.
Websites are browsed passively, Apps are used actively.
What We Do
INCREASE SALES! GET THE APP ADVANTAGE
Simply, we design and develop dynamic Apps for businesses and provide valuable Google analytic reports
.
Our expertise spreads beyond print and web design. We are focused on the future and the future is going mobile!
App development and management is vital for any business to interact with customers. With a dedicated App your business
will be able to communicate instantly with your loyal customers with push notifications. You will be able send promotions to their
smartphones about special timely offers, coupon offers or loyalty cards to increase sales for your business. We have developed
over 30 different features to our App design capabilities. Contact us now for an App designed for your business!
PRINT CREATIVE DESIGN
Creative design for brochures, flyers, catalogues, advertising promotions and brand identity. Full service studio.
E- COMMERCE WEB DESIGN
We develop beautiful E-Commerce sites
for small businesses. Shopify and PayPal can be integrated into your E-Commerce site.
App Design Projects
•

RETAIL STORES
•
RESTAURANTS
•

HAIR SALONS
•

BARS
•

REALTORS
•

PROFESSIONAL
SERVICES
•

NON PROFIT
ORGANIZATIONS
•

GOLF COURSES
•

SPAS & HEALTH CARE
•

LAW FIRMS
•

SPECIAL EVENTS
•

SHOPPING MALLS
WHY DOES YOUR BUSINESS NEED AN APP?
Google research reveals that there is 74% more interactivity with smartphones compared to desktop websites, a vital reason to develop a mobile marketing plan. With an App developed specifically for your business you will be able to communicate with your loyal customers instantly with push notifications, that are 96% more likely to be read than less sustainable expensive print ads. This feature enables you to send information directly to your customer's mobile devices about special Timely Offers, Loyalty Cards and Coupons to increase sales for your business. Your customers are more likely to retain digital coupons on their mobile devices than print coupons that they forget at home or misplace.
Loyalty Cards are a smart way to bring back customers again & again.
VITAL FOR:
Web & Print Design Portfolio
Learn more about
APP STRATEGIES
We take pride in our design work, development and execution abilities. We have the tools and experience to make it happen.
App Strategies
4 VITAL MOBILE APP STRATEGIES
GROW YOUR BUSINESS WITH CUSTOMER LOYALTY PROGRAMS AND PUSH NOTIFICATIONS
Associates
Stewart Design Group Associates. Experienced Professionals
ROBERT STEWART
Owner - Stewart Design
Robert represents years of print design experience
and now transcends to
E-Commerce web design,
mobile App design for Apple and Android platforms. "Mobile App marketing is vital to small business prosperity."
MARNIE HUGHES
Owner - Communications Artistry
Marnie is a valued associate
with years of experience in communications. Her expertise
is in the development of marketing strategies for SEO effective websites and social media communications. Check out Marnie's social media sites.
Contact
Contact us for more information.
Free consultations.
We will answer any questions
you may have with no obligations.
Call: 905 873-3122
email: stewartdesign@bell.net
Tell us what you like your App
to do for your business. We will
respond quickly to your needs.
©2016 | STEWART DESIGN GROUP